After attending my first troop with the

RL

I had come to realize that I needed a better way to transport my lightsaber. As we all know, these things are not cheap and though mine is a dueling blade, it doesn't mean it can't break or become damaged.

I searched through the forums and noted that someone recommended a fishing pole case which I tried but couldn't find one long enough without paying an arm and a leg (I'm not Anakin, you know - arm and a leg, get it?
).


Which led me to this DIY project:

I had purchased the following on Amazon:



1. Alvin Telescoping Tube 3" I.D. T(S2)



Item #: TS2
Dimensions: 28"X4"X4"
Weight: 14.4 oz
ASIN: B000HF6IN6
Price: $21.71 (Prime - no shipping cost)
Link: http://www.amazon.com/gp/product/B000HF6IN6/ref=oh_details_o00_s00_i00?ie=UTF8&psc=1




2. M-D Building Products 50144 3/8" Wall 1X3 feet Pipe Insulation Four Pack



Item #: 50144
Dimensions: 41"X8.8X"2
Weight: 2.4 oz
ASIN: B000FPDPDY
Price: $12.06 (Prime - no shipping cost)
Link: http://www.amazon.com/gp/product/B000FPDPDY/ref=oh_details_o00_s01_i00?ie=UTF8&psc=1


I also needed a pair of scissors and some

black Duct Tape

.

To build the blade housing section I layered one of the pipe walls around the other. Each piece is pre-cut but you have to tear it apart at the perforation. Leave the innermost piece in together, do not separate it.. Split the second layer and wrap it on top of the first piece.

After covering the first layer you will notice that there will be a gap on the outer layer as this section isn't wide enough to encircle the first. With a third piece, measure the distance needed and cut that from that one. Don't throw away the unneeded piece, you will need that later.

Once the third piece is cut set it in the gap and at 5-6" intervals encircle the pieces with duct tape; not too tight. I used black for aesthetic reasons.

Once the third section is bound to the first two, proceed to wrap the whole thing with duct tape. I would recommended using strips and wrapping it at a 90 degree angle instead of wrapping with one long piece at a slight angle, to lessen the amount of tape used.

Place the newly created lightsaber encasement in the hole and place lightsaber, (blade and hilt) inside. Place the previously cut section around the hilt until it can go not further. Pull out an inch and cut. Use that piece to cut two more sections and slide those in around the hilt. (My hilt is an

Obi-Wan Episode one

hilt. Hilts with a diameter larger than three inches will not fit.

Measure lightsaber, top to bottom when connected and if it is 49" or less (total), it should fit.

Any questions, please feel free to PM me. Photos below.




First "Inner" piece with second Layer on it. Notice the large gap out outer layer.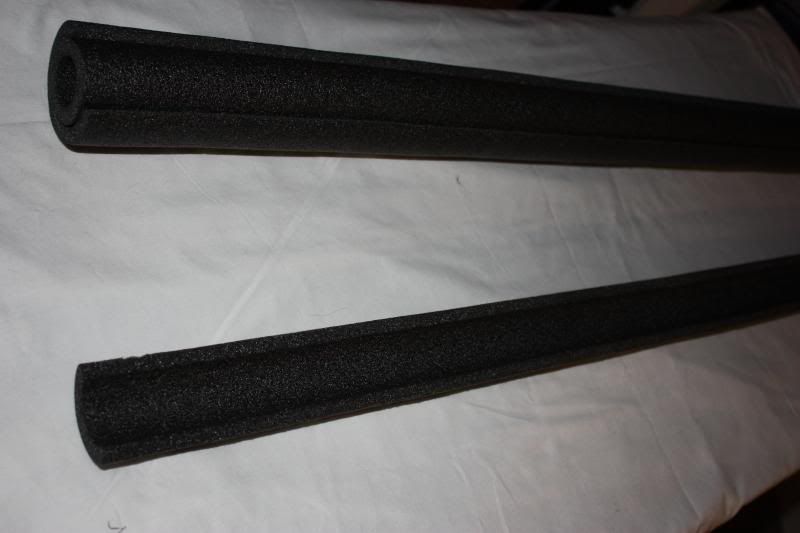 Small cut section placed on top to cover gap.



Taped at 5-6 inch intervals.


Three strips from leftovers cut to length from Lightsaber housing to top.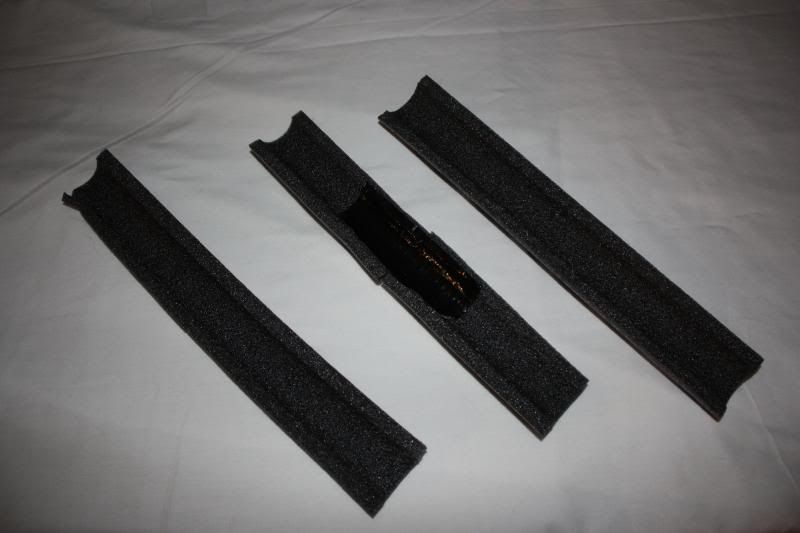 Strips stuffed inside to surround and protect Hilt.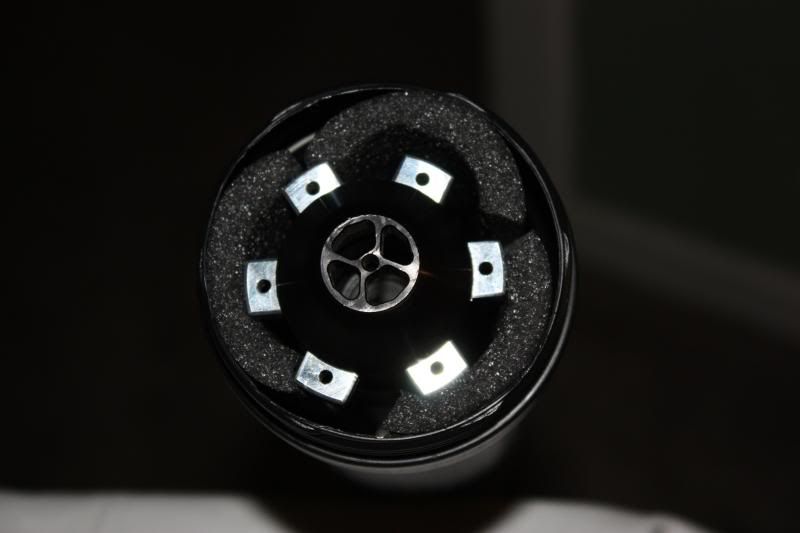 Finished Product, complete with Rebel Legion sticker (optional).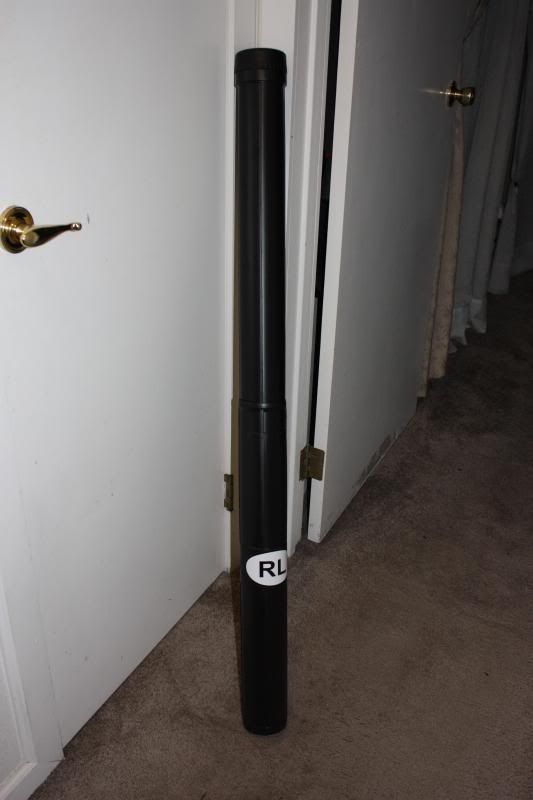 [/size]
_________________
- Draeden Wren

Until we reach the last edge, the last opening, the last star, and can go no higher. - Enfys Nest