in conclusion....

this is the Mission Report I filed: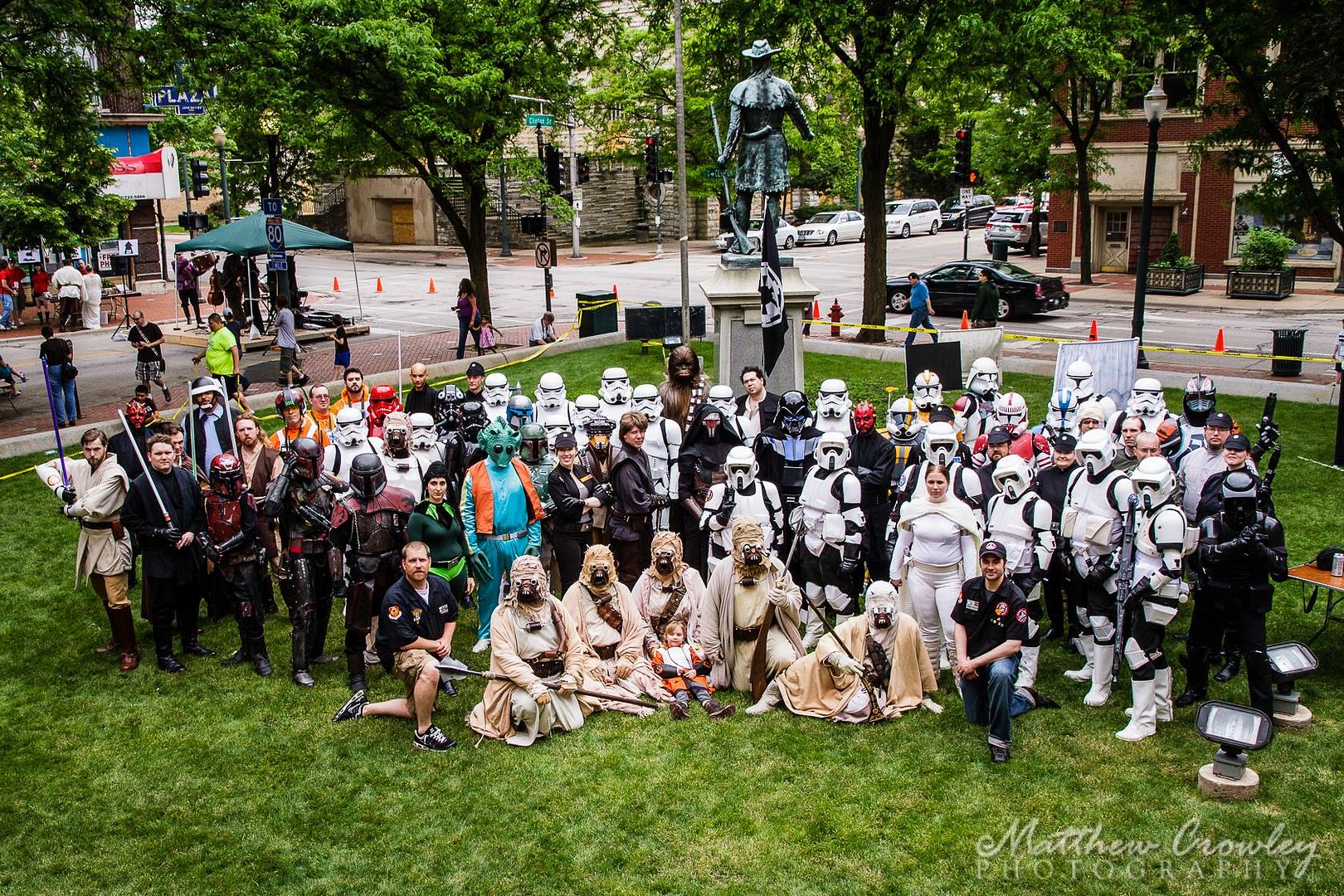 Not your average Library event!
On June 1, 2013 NSB was on hand along with members of Dantooine Base and Mos Espa Base for the 4th Annual Joliet Library Star Wars Day.

In addition to the RL Bases, we had representatives from the Midwest Garrison, Wisconsin Garrison and Black Ice Squad, Northern Darkness Garrison, Bloodfin Garrison, Great Lakes Garrison and 70th Explorers Garrison.

We also had representatives of the Mandolorian Mercs, The Jedi Assembly and the R2 Builders.

In all around 80 costumed people were on hand at the two venues for this event. The Empire occupied the Joliet Public Library and the Joliet Historical Society was home to the Rebel Base.

We also had artists Dave Dorman, Mikey Babinski, Janine Jender, Steve Palanica and Jim Tampa.

And if that wasn't enough for you...
we also had Orli Shoshan.


I think photos are worth a thousand words....so...
rather than blah blah blah anymore...
here are some photos: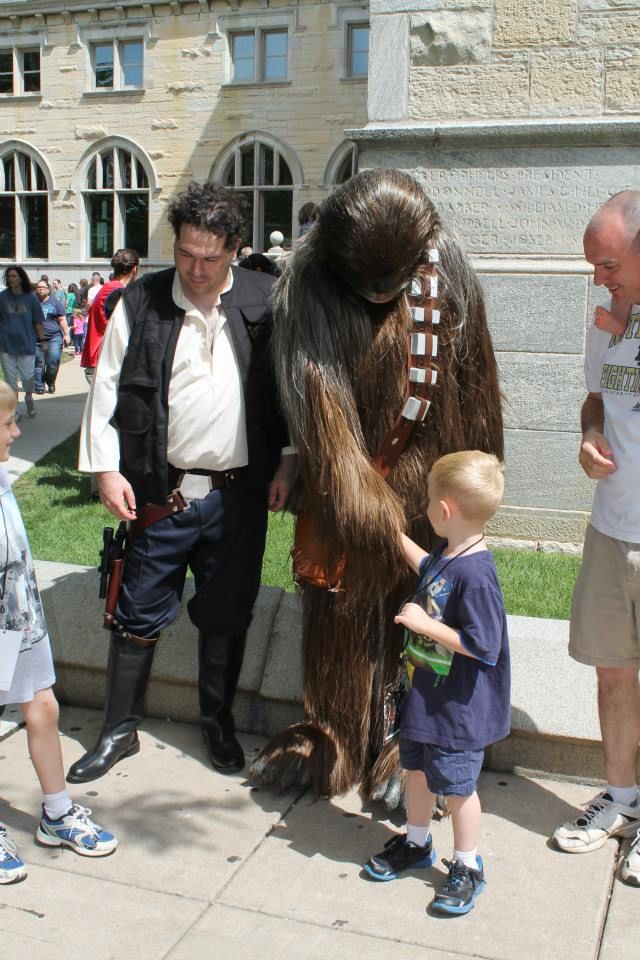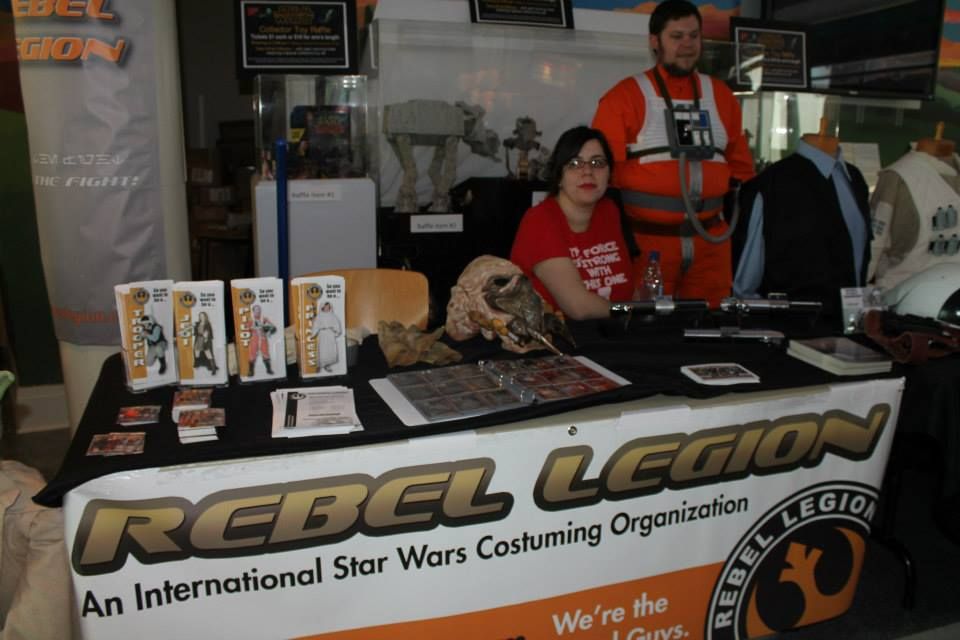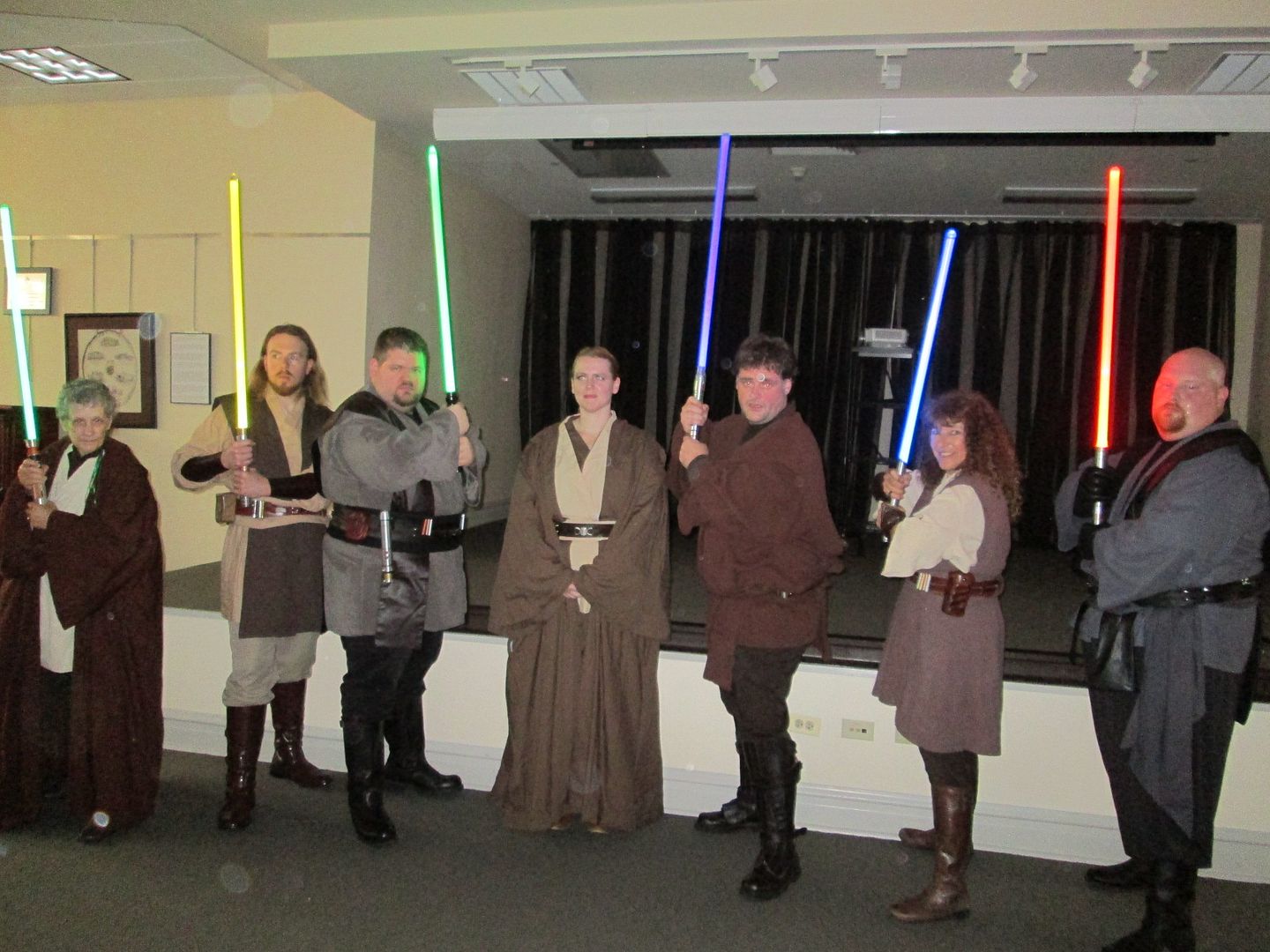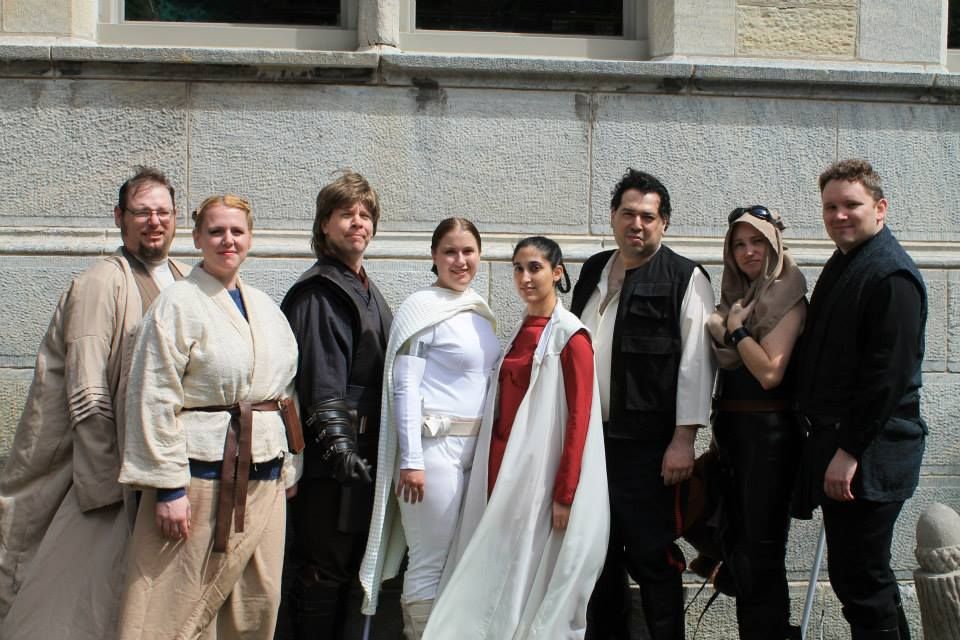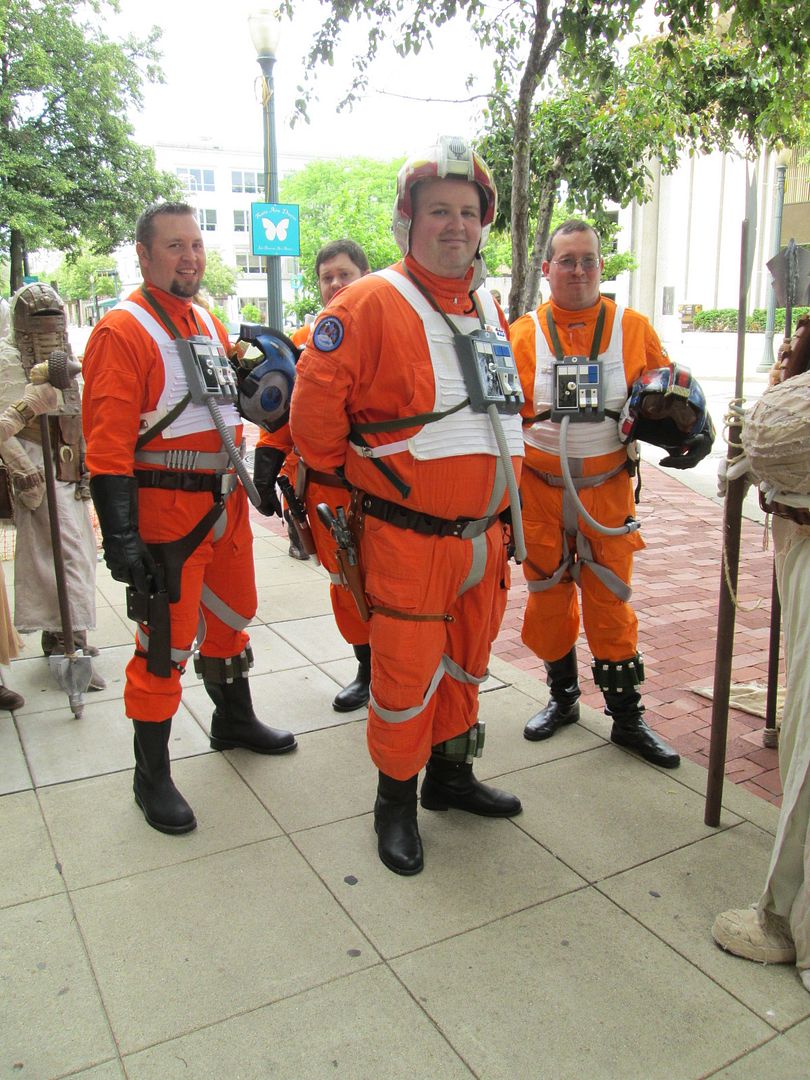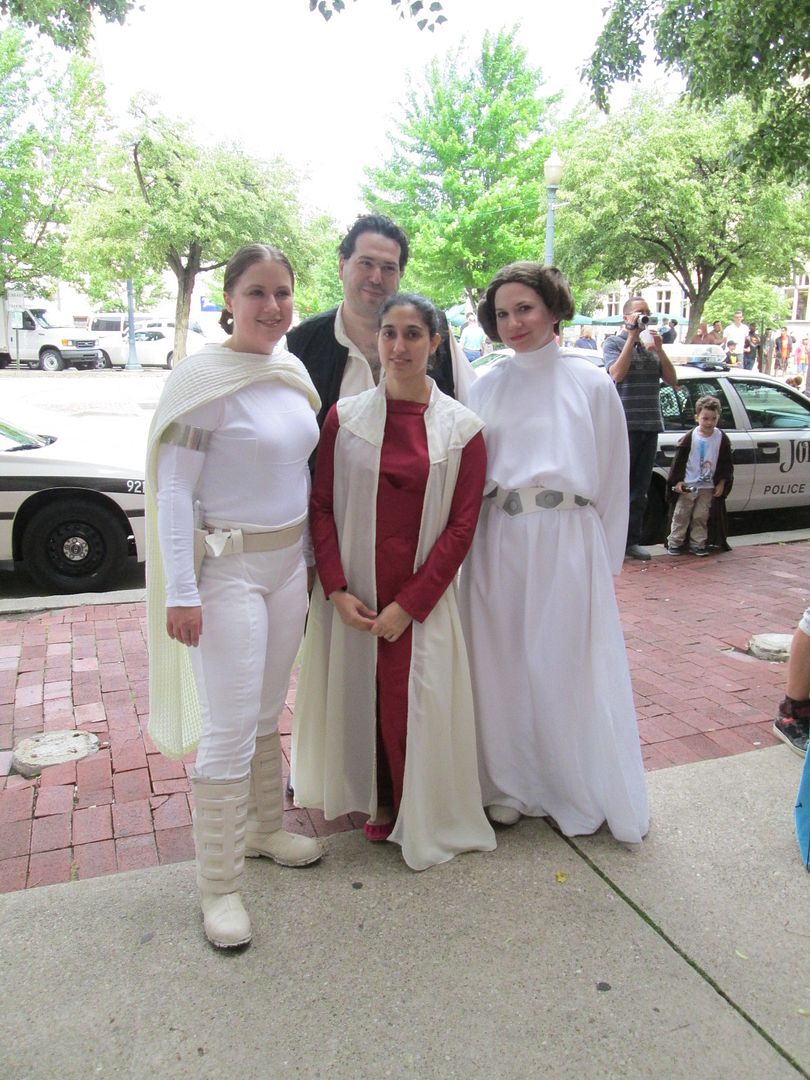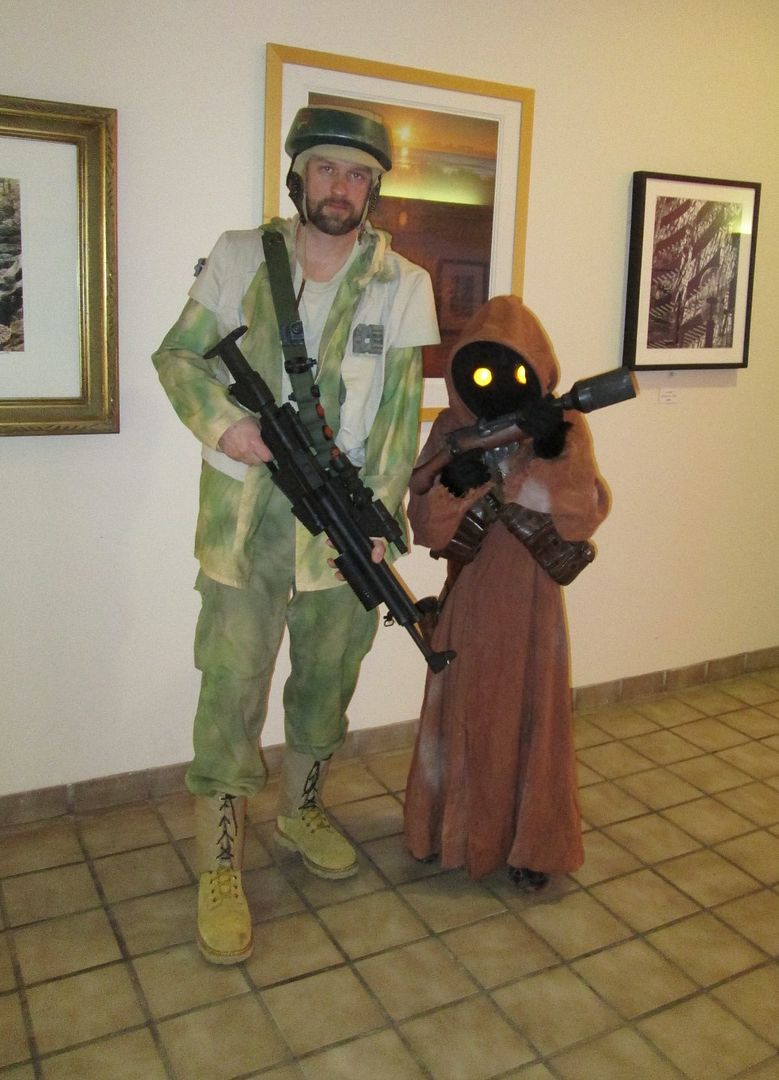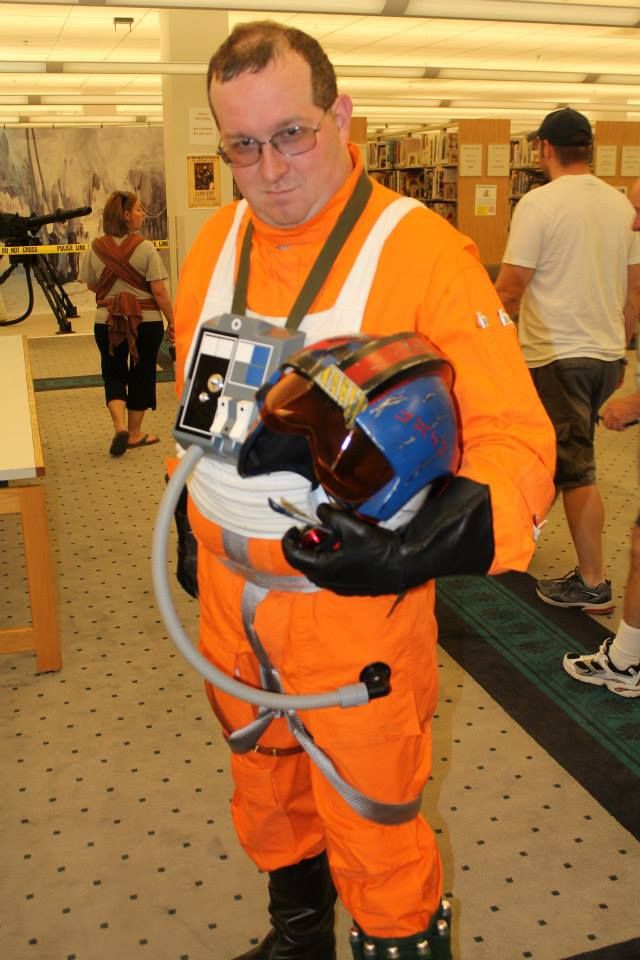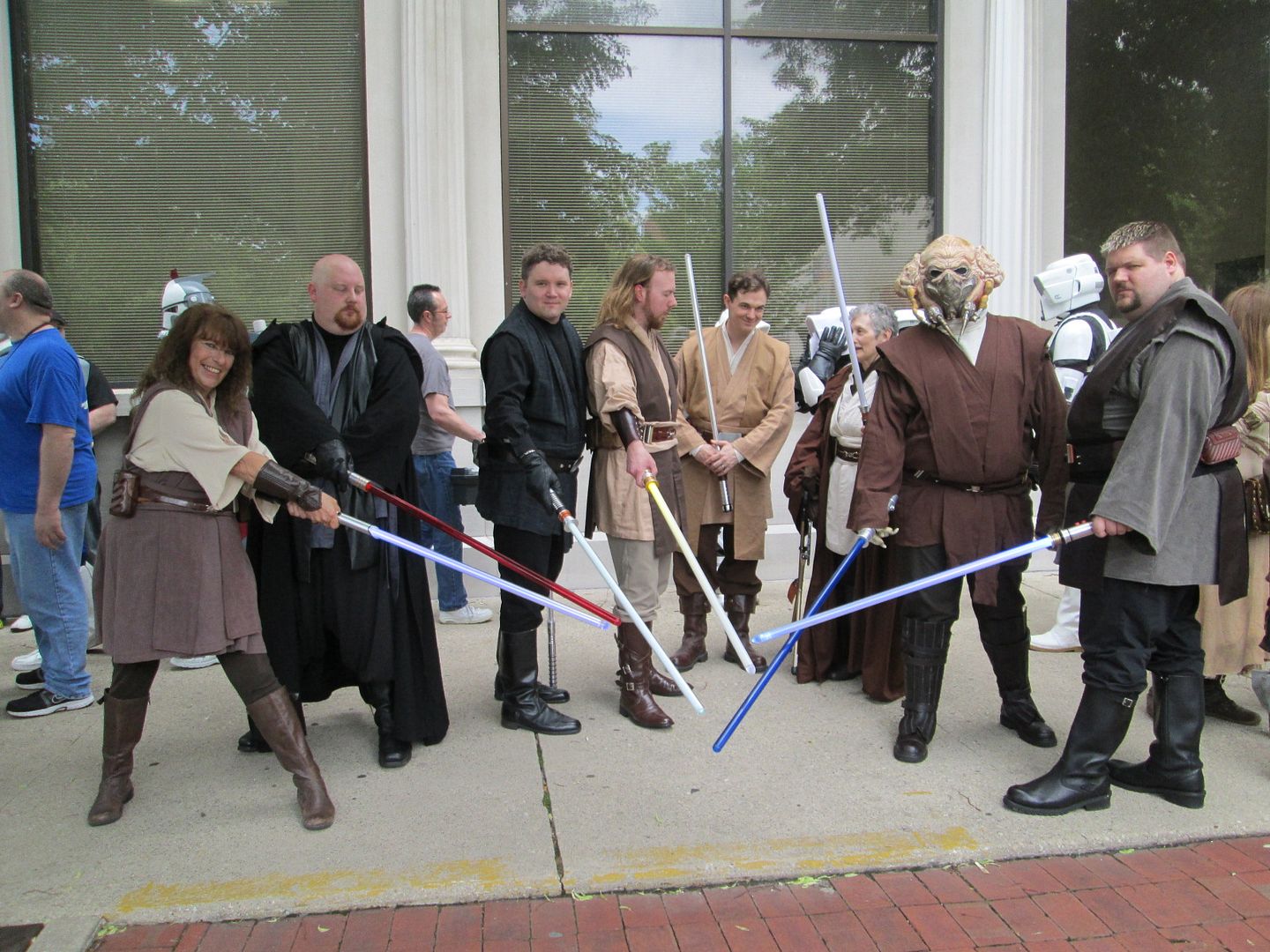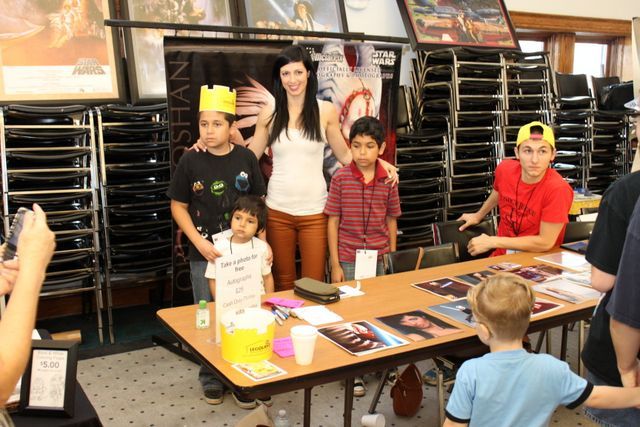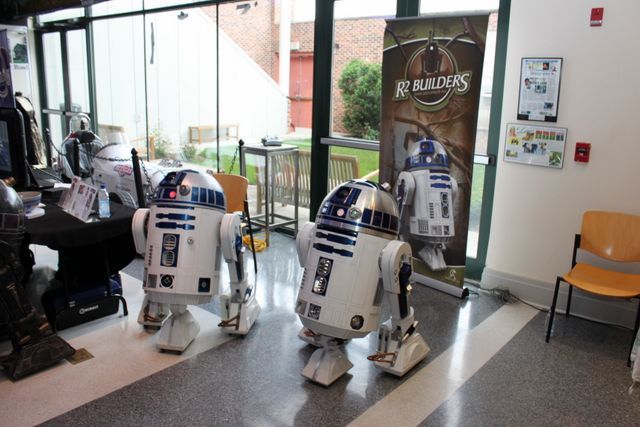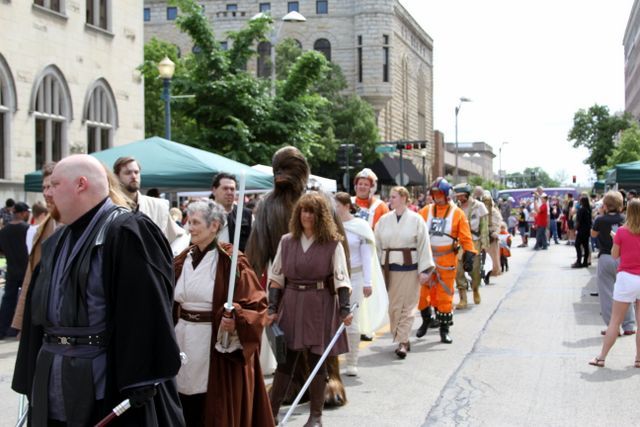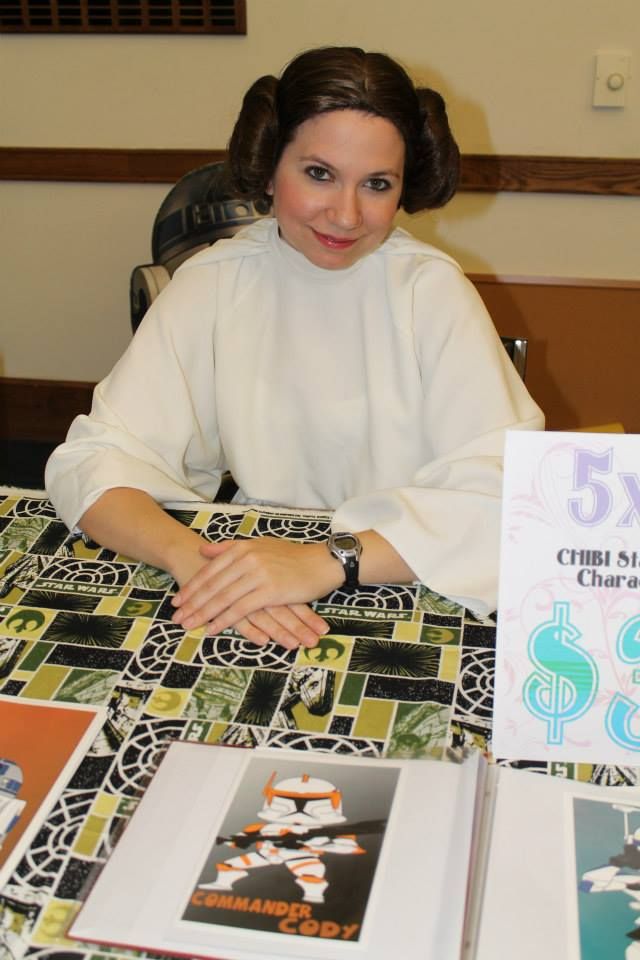 The Rebel Legion Display: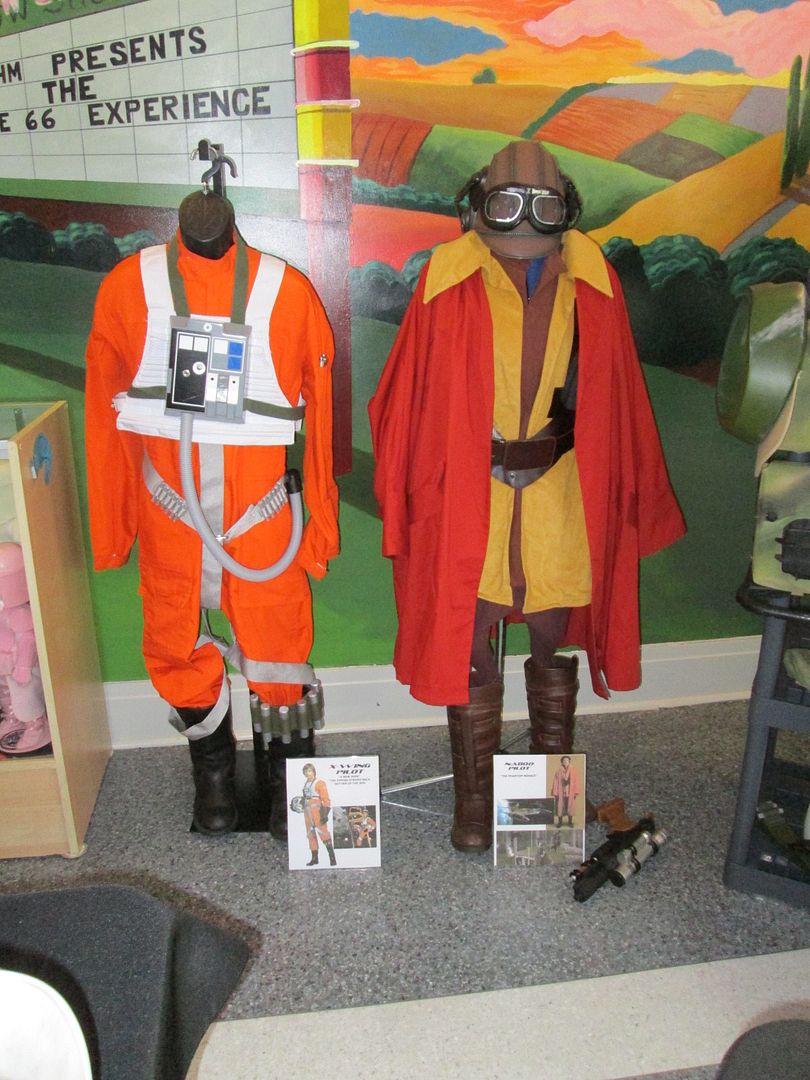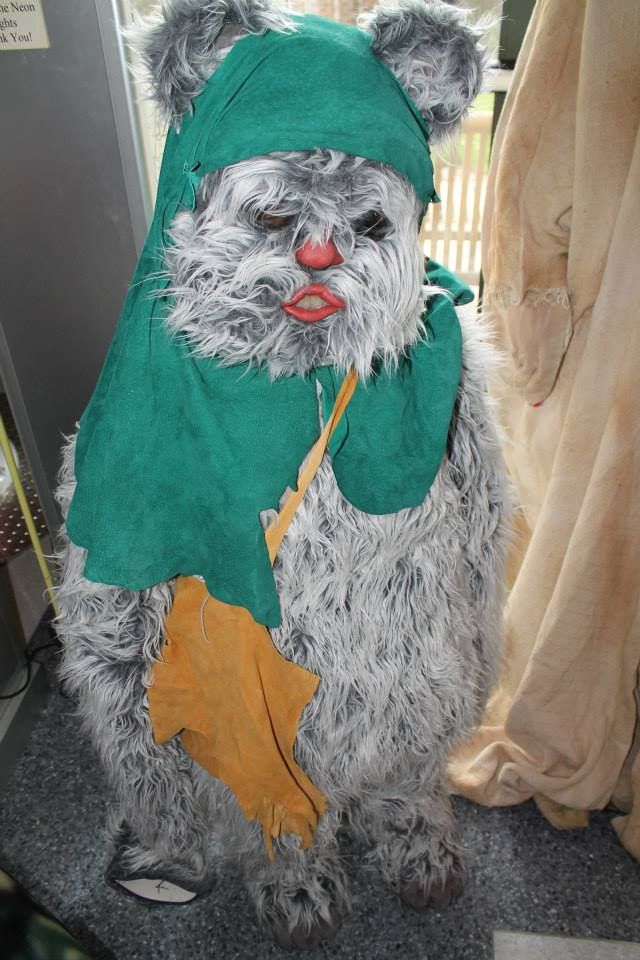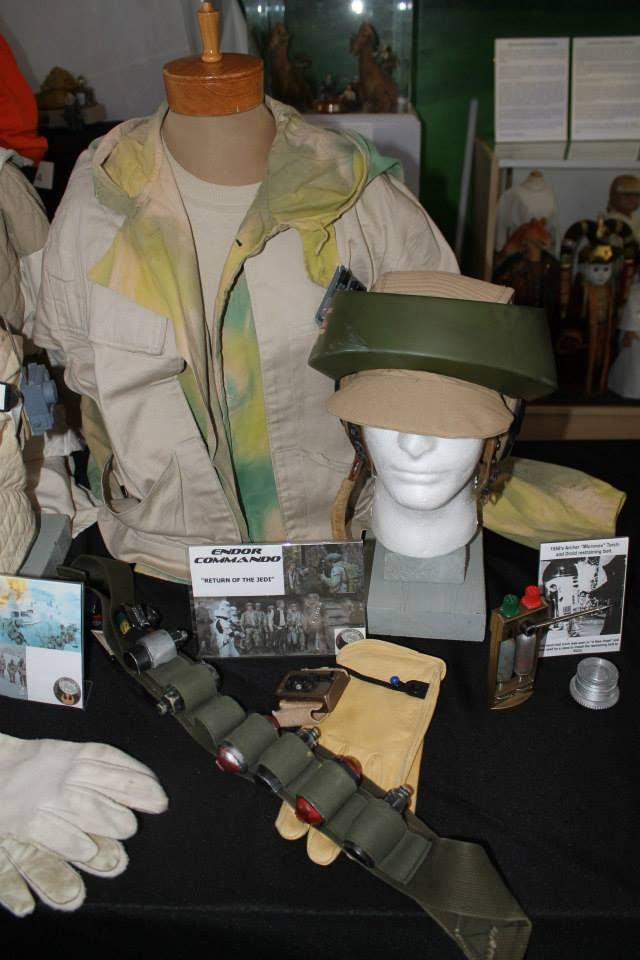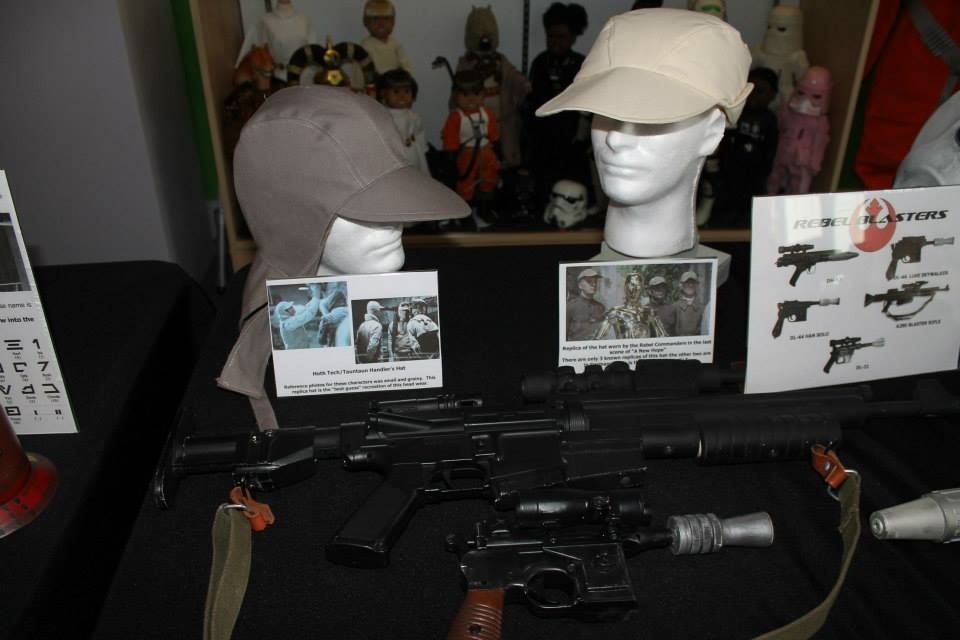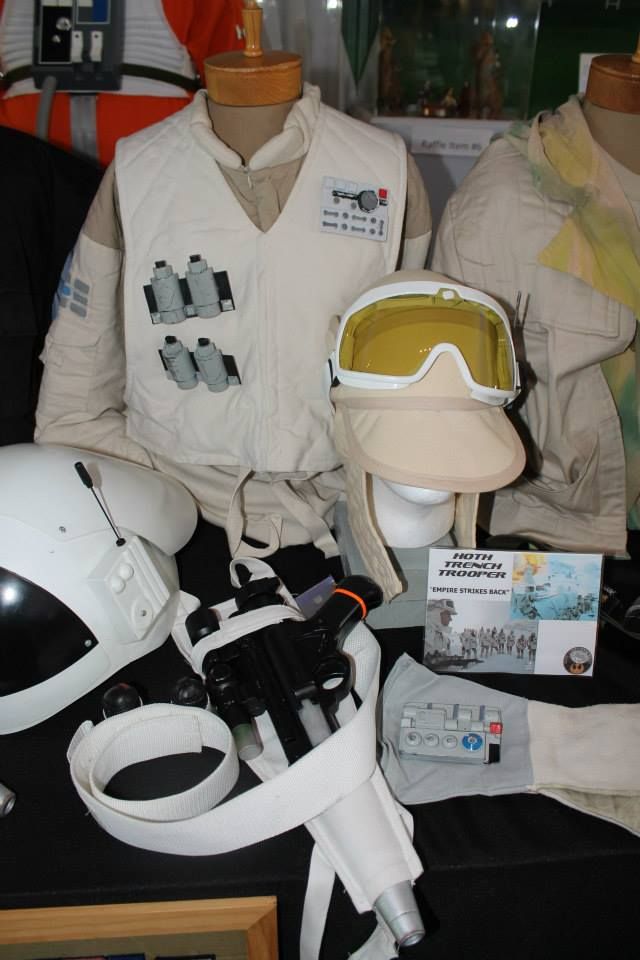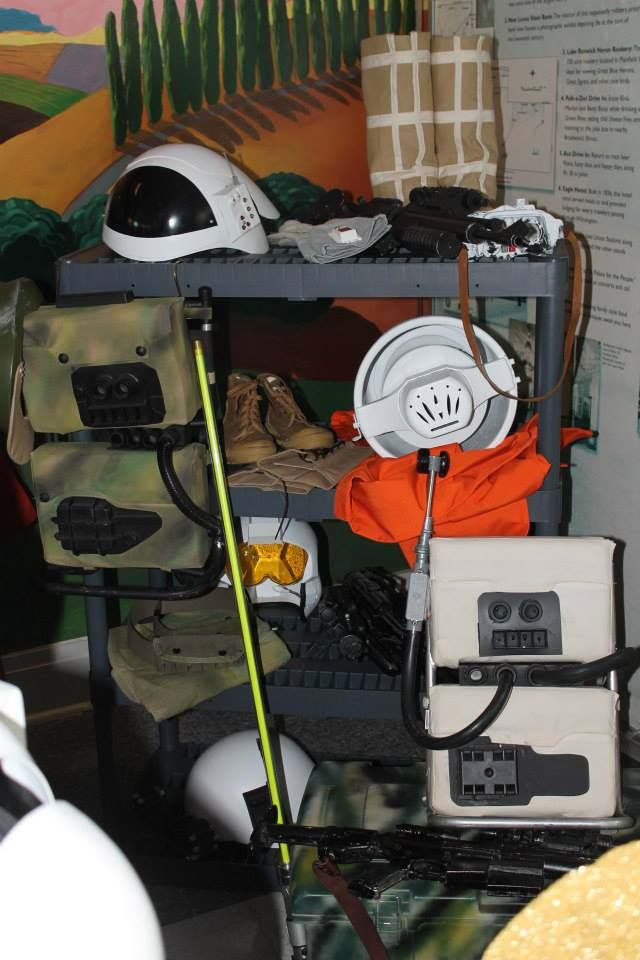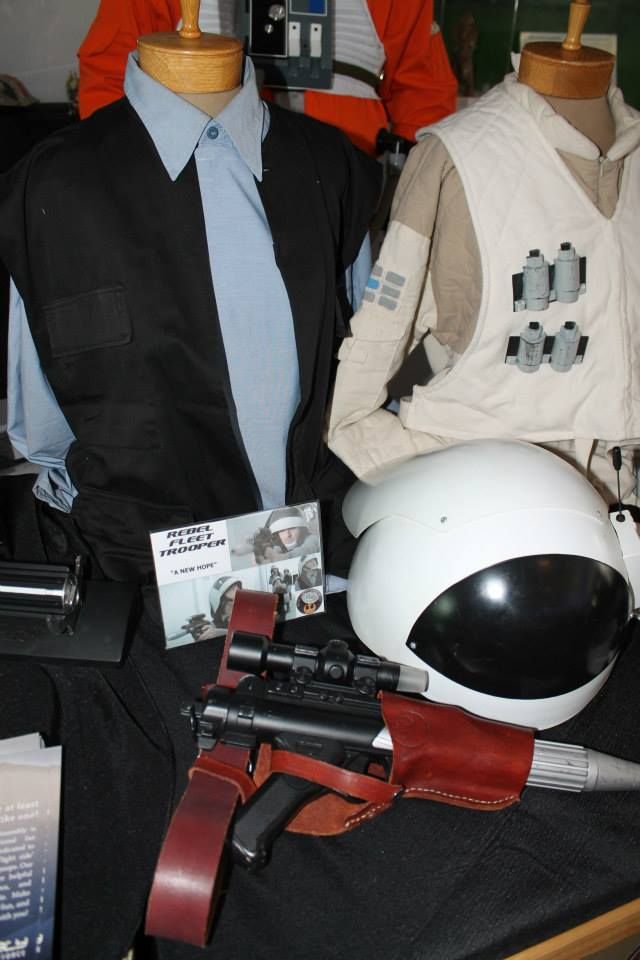 I urge you to go here to see more photos...



http://s201.photobucket.com/user/schphgochi/library/Star%20Wars%20Missions%202013/Joliet%20Star%20Wars%20Day%206-1-2013


but sorry for the chaotic manner in which they are orgnized. As one of the 2 organizers of the costumed characters for this event...I was quite busy all day...in addition to the usual, I also was signed up as a target for SWA, our table, and a few other things...so I didn't get many photos taken for myself...so I asked if I could steal from everyone else...
and...
btw...
we even had a Bluesmobile (shield your eyes...I am wearing my hot weather and informal Jedi costume)..




Thanks Rich for supporting my sagging body by the end of the day...it was a looooooooong two days for me..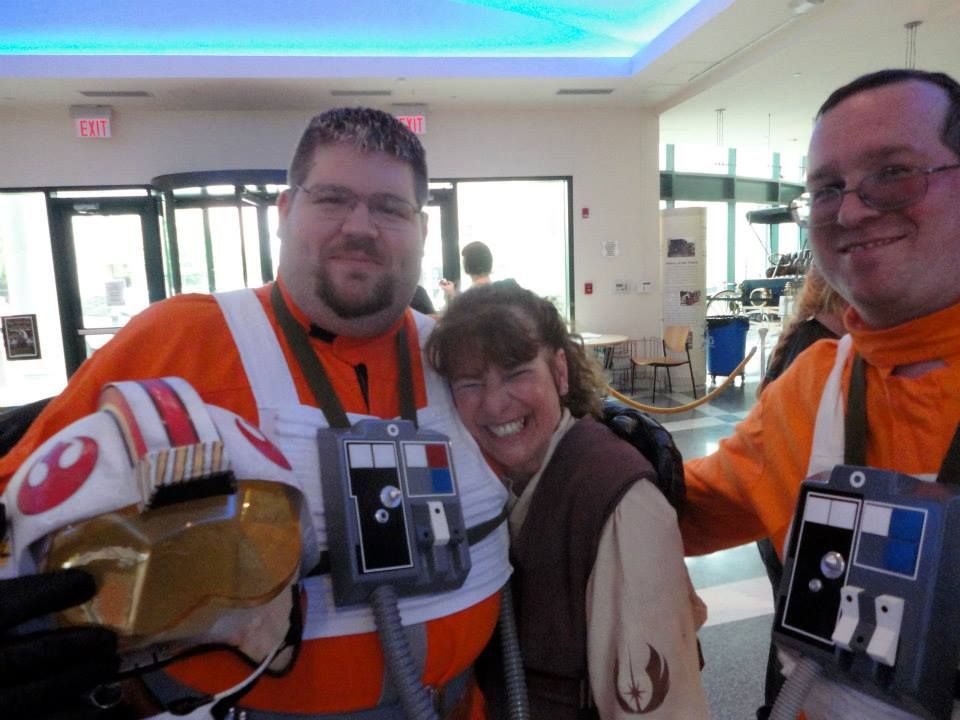 A short video of our Star Wars Academy (my sincere thanks to RFT Steve Szyndrowski for taking the SWA over and putting it through its paces)
:

http://www.youtube.com/watch?v=NgCVxs3vpxs

A video (though...as you will see it was put together by the local Chamber of Commerce so a lot of it is a big commercial....lol...) that covers only a small portion of this event.


http://www.youtube.com/watch?v=v92tIoyMuoI


Thanks to all our costumed folks!

Schph Gochi -TK1951 MWG- NSB

Clone wars inspired Jedi


Adam Petersen TK7863 WIG

Greedo

- Also Mighty Mouse droid
Briana Petersen WIG

Reserve Tie Pilot


Rudy Grasha BH3620 MWG

Boba Fett


Matt Frysztak SL-8596 Northern Darkness Garrison -

Stormtrooper


Jody McQuarters TK/DZ 6443 MWG

Tusken Raider


Jim Tampa SL1020 MWG

Darth Vader ANH,

Imperial Crew
Rich Markle SL/TI 1781 MWG

Vader

and TIE
Steve Dembo TI9526 MWG

Tie Pilot


Dave Klima TK 12155 MWG

Stormtrooper


Javier Esqueda TK265/TC265 MWG

ANH Stormtrooper/ 501 ST Clone


Kim Webster SL 8934 MWG/NSB

Endor Commando or Mara Jade


Steve Szyndrowski ID3052 MWG/NSB

Vader

and RFT
Tom Hobson ID: 5435 WIG

StarKiller


Rick Devine TK6712 - MWG -

ANH Stormtrooper


Robert Hamilton CC8310 -MWG /NSB

Captain Rex and a second costume tbd


Gina M. Martino SL6216 - MWG/NSB

costume tbd


Mike Olson SL3193 - NSB/MWG

Obi Wan (Clone Wars General)


Janine Jender TI-4838 - MWG/NSB

ANH Leia


Dylan Van Horn - NSB -

Jedi and/or Jek Porkins


Rich Heffernan IC8294 - 70th Explorers/Dantooine Base -

Jedi and X-Wing PIlot


Ryan Summers -TK-2429 - MWG -

Darth Maul


Mark Berry-TB4265 - MWG -

Scout


Adriane Bean - TK-4541 MWG -

Stormtrooper


Nicole VanBrooker ID 57412 MWG

Juno Eclipse


Andrew Marsh - TA2079 - MWG/NSB -

X-Wing Pilot


Robert Hamilton - IS9295 - MWB/NSB-

X-Wing Pilot


David Obaidallah - ID4185 MWG/NSB -

poss Han Solo


Kent Heath TB1692 - MWG

Scout

(possible royal guard or Officer)
Scott Holder- TI0373 - MWG -

Tie Pilot


Steven Mammen - TK7345 - MWG/NSB -

costume tbd

-
Roland Batrouni -TK 4186 - MWG -

TK and Tusken


Steve Racine -TK10651- Northern Darkness Garrison -

Stormtrooper


Edward Krzyzowski - TI4438 - MWG -

Tie Pilot


Tyler Meier - DZ50488 - MWG -

Tusken Raider


Kevin Glass - TK2854- MWG - TK and R2 Wrangler-

Vader if needed


Thomas Durbin - TX9293- MWG -

Special Ops Red TK


Quincy Newkirk -TB9988 - MWG -

Biker Scout


Kathy VanBuenengin - TK9989 - MWG-

Snowtrooper or Imperial Officer


Kevin Skiera - TK-9336 - MWG -

Stormtrooper


Andrew Carver - CC4724 - WIG/NSB -

Commander Bacara


Chris Schwarz - SL9442 - MWG/NSB -

Anakin Skywalker


Kristin Joyce - future MWG -

Biker Scout


Jeffrey Wade - IC6444 - MWG -

Tusken


Samantha Scholl - NSB -

Arena Padme


Justin Nienow - CT9404 - WIG/BIS -

Animated Shocktrooper, and possibly ANH Tusken Raider


Arturo Delgado BH0412 - MWG -

Jango Fett


Patrick Klehr - applied NSB -

Chewbacca


Keri Koceja - TB6629 - WIG -

Scout or support


Kristen Avara -TI 7844- MWG -

Reserve Pilot


Chad Collins SL6876 - MWG -

Darth Maul


Vince baena TB7596 -MWG -

Biker Scout


Cheryl Whitaker - TB3127 - MWG/NSB -

Biker Scout


Jim Norman TK8114 - MWG/NSB -

Wedge Antilles


Dan Yach DZ3057 - WIG/ Black Ice Squad -

Garindan


Anna Rossmann - BH-7834 GLG -

Boushh


Thomas Spanos - SL1876 - MWG -

Durge


Donella Abell - ID9456 - Bloodfin Garrison/Mos Espa Base -

Officer/Crew and/or Beru Lars or Leia


Brent Abell IC-21580 - Bloodfin Garrison/Mos Espa Base -

Scanning crew-and/or Owen Lars


Nathan Ferraro- SL11700 - WIG -

Darth Revan


Jason Rotunda - BH7938 - WIG -

Boba Fett


James Upho - SL8593 - MWG -

Darth Revan


Thomas Bickel - AR-27823 -MWG-ARC

Commander Blitz


Erik Thompson - New Recruit -

Thrawn or Tarkin


Ted Ruler -SL36285 - MWG -

Black Biker Scout


Bill Holmes - TB7014 70th Explorers/Dantooine Base -

Kir Kanos/X-wing Pilot


Karissa Holmes - DZ7044 70th Explorers -

Female Tusken Raider


Jim DeJan -ID 3853 - MWG -

Darth Sidious or Imperial Officer


Emily DeJan ID 1802 - MWG -

Imperial Officer


Pat Phinney - NSB -

Jedi


Phil Zeman - TC2720 - WIG/NSB -

ROTJ Luke


Sara Zeman - SL3881 - WIG/NSB -

support


Brian Troyan - BH-8968 - MWG -

Bossk


Alex Tomasik -

Gaza's nephew in Gaza TK


Chris Hansen - ID 7366 - WIG -

Imperial Officer


Alan Stanford -ID 6397 - WIG -

Imperial Officer


Chip Childress - SL9965 - MWG -

Utapau Clonetrooper


Dan Bergeron - TK 3967 -WIG -

Stormtrooper Commander


Austin Kocher - TK26210 70th Explorers -

TK ANH Hero


Cherie Plevek - DZ1039 (GLG)

Female Tusken


Andrew Miller - TK542 -

Stormtrooper


Steve Kuipers - Handler
Rudy Hobbs - potential new recruit who has offered to be a handler/photographer
Cherie Plevek - DZ1039 - GLG -

Female Tusken


Andrew Miller -TK542 - MWG -

TK No Stripes

-
Robert Redden -CC-5206 - MWG/NSB

Commander Cody


Bradley J. Miller - new recruit-working on TK-from Rantoul IL-worked all day at the SWA!
Tom Schaefer TK118 - MWG -

Imperial Crew


Austin Schaefer - future recruit - MWG -

Royal Guard


Cherri Krzyzowski - TI 4026 -

costume support


John Hartley - Nar Shaddaa Base -

Jedi lightsaber demo


Nick Klein - NSB-

Jedi lightsaber demo


Jason Stoxen - NSB -

Jedi


Tim Jarmusz - NSB -

Jedi


Thomas "Crix" Turner - MWG/NSB

Endor Commando/Crix Madine


_________________

http://livefromthegalaxyfarfaraway.blogspot.com/