As we all know, Star Wars Reads Day turned out to be HUGE and requests came flying in from everywhere.

Obviously, there are not enough of us to go around and many Bases (I am certain) tried to accomodate as many requests as possible. Here in Illinois, we also had dozens of events throughout the State. I was able to attend two events.

The first one was in Braidwood IL, a rural community south of Chicago. Though small, those who attended were very enthusiastic. All of the participating members in this photo belong to Nar Shaddaa Base - regardless of the costume they are wearing.

This event was a true mingling of the groups as the 4 costumed people in attendance were all members of NSB and the Midwest Garrison. In addition, I represented both The Jedi Assembly AND the R2 Builders in addition to NSB and the MWG....
so we had 4 groups represented.

For our efforts at Braidwood, the Library sent a $100.00 check to Make A Wish AND we had a collection bucket out for our Making Strides Against Breast Cancer walk that comes up on October 14th and $15.00 was deposited in our collection bucket.

Braidwood Library: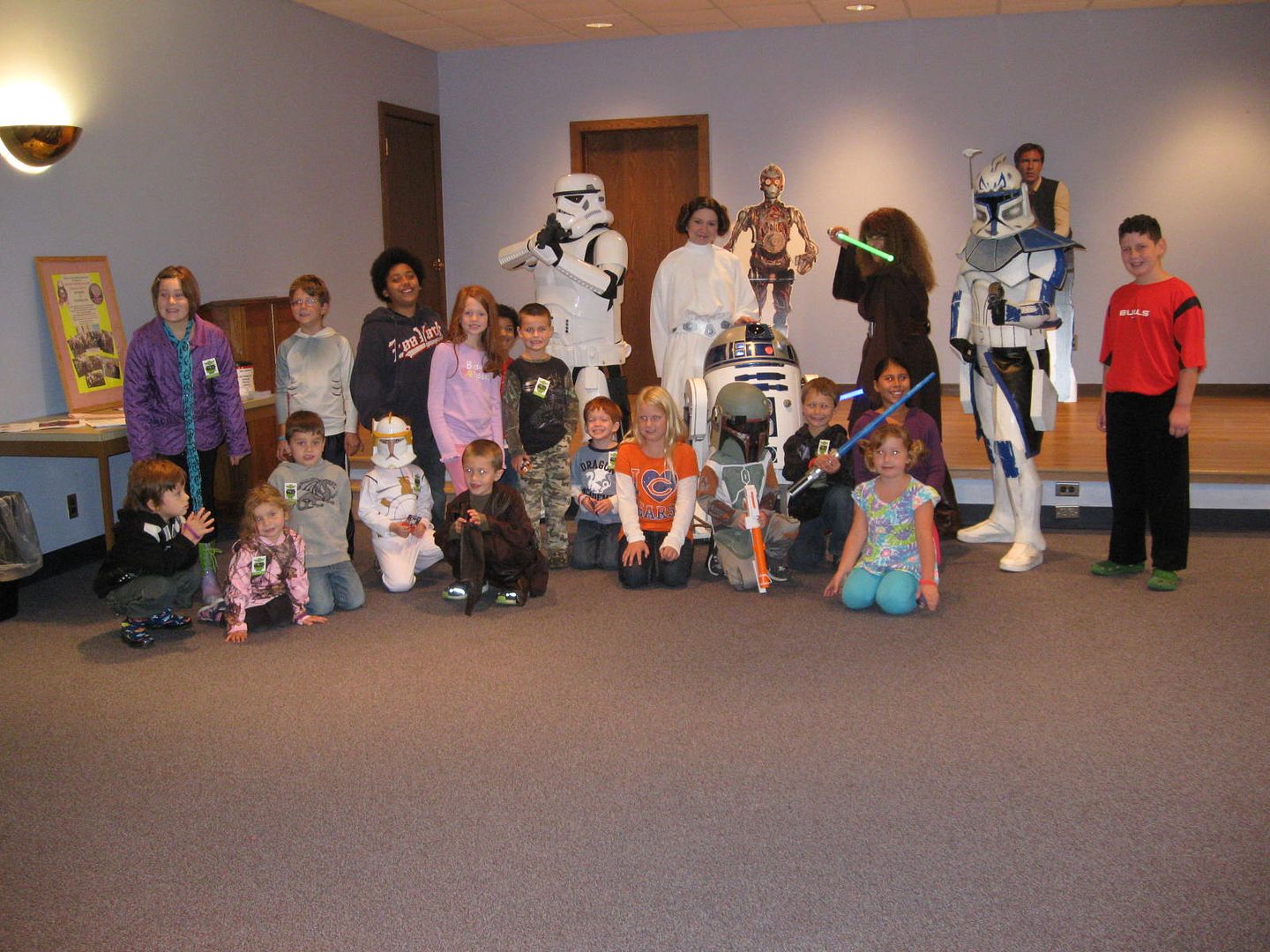 After the Braidwood event, we all hopped into our "transports" and headed to Plainfield IL for the second event. We were joined at Plainfield by two more members of NSB and Darth Vader was handled by a local man with a very nice Vader costume...but he was not a member of the 501st.

This event was crazy busy as the crowd was estimated at over 400 people throughout the 2 hour event.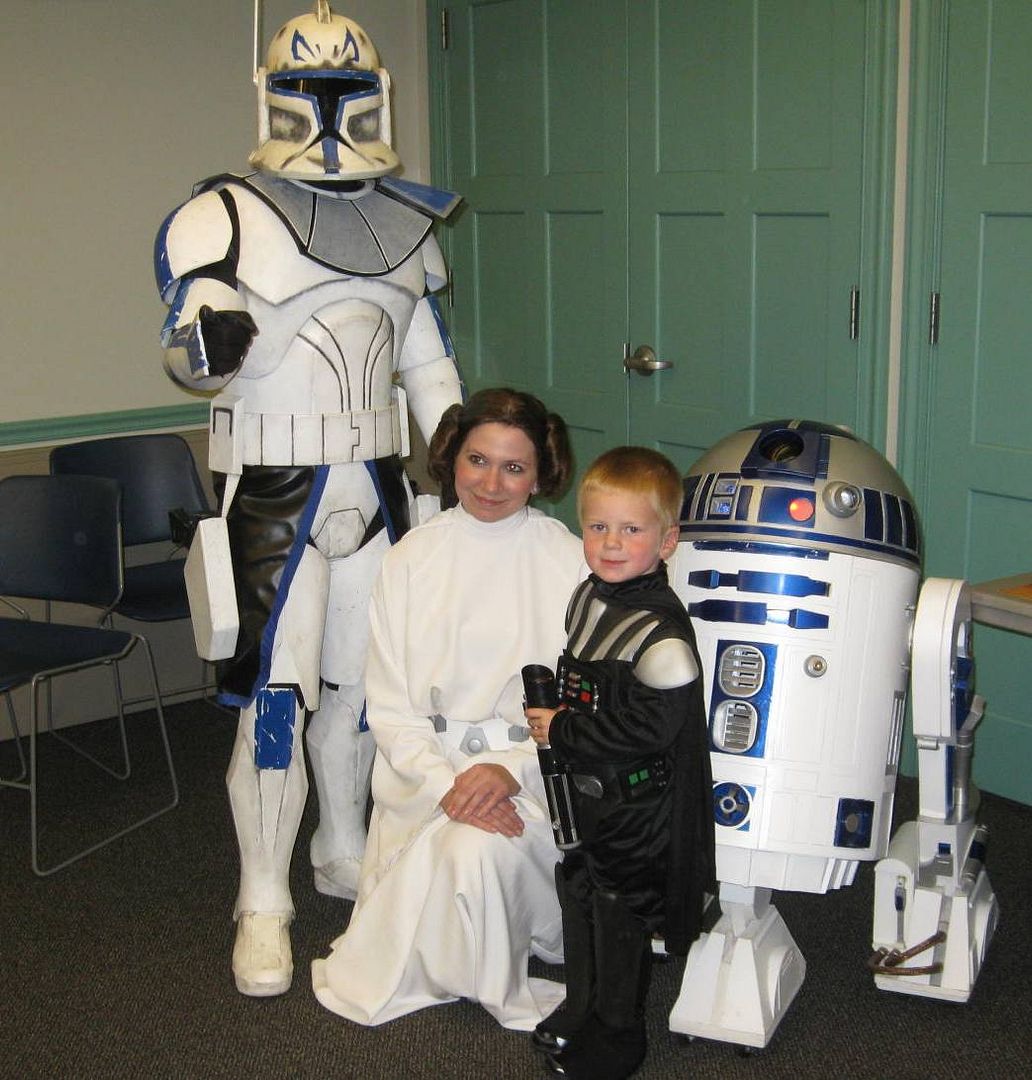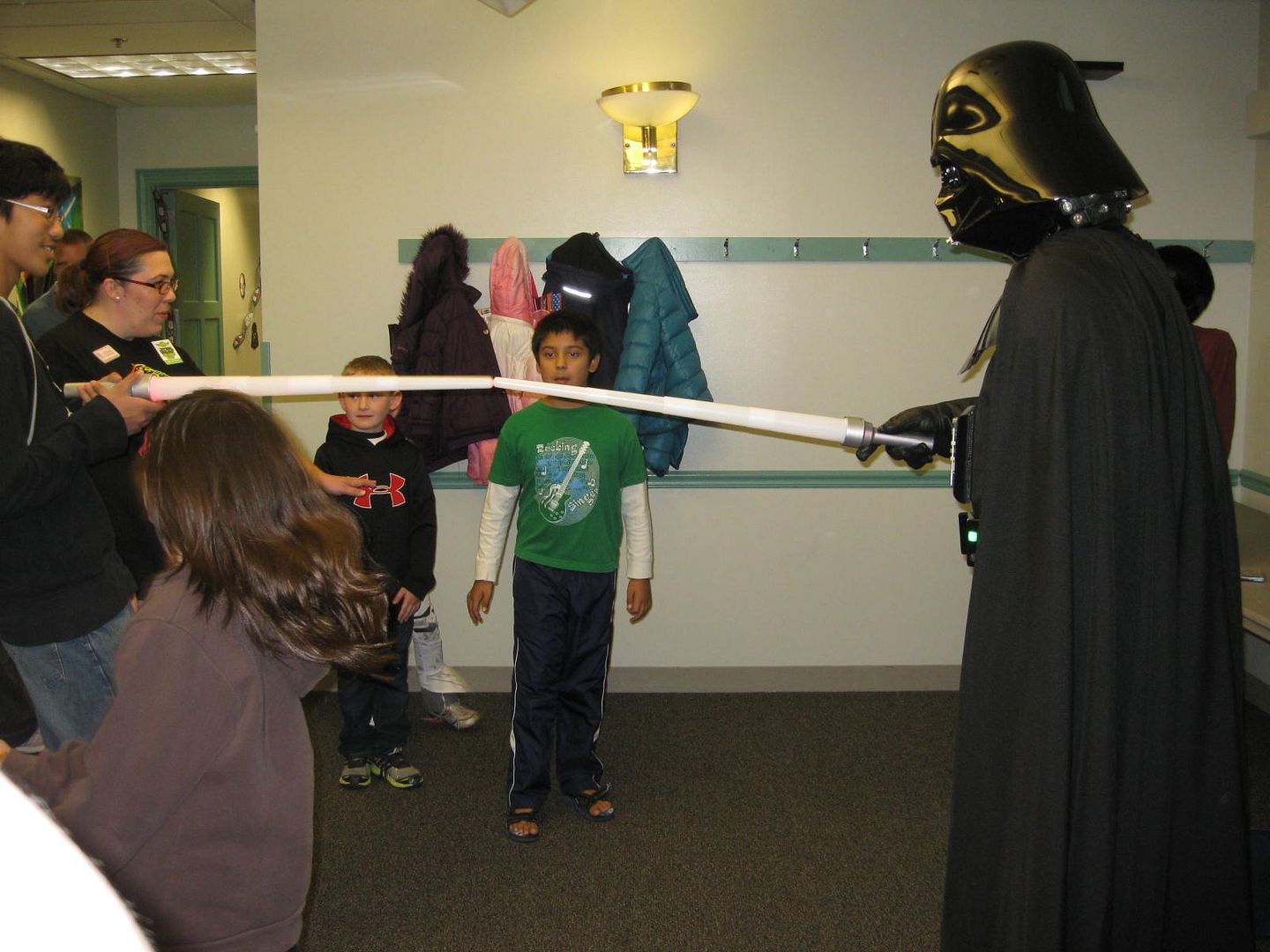 More photos:

http://s201.photobucket.com/albums/aa304/schphgochi/Star%20Wars%20Reads%20Day%2010-6-12/?start=all





Participants at both events:


Vadersblade - Captain Rex
Zombie Bunny - Princess Leia
Schph Gochi - Jedi
Artoo Gochi - Astromech



At Braidwood:


Kurodor - TK - Kurodor was also at Plainfield but not suited up.




At Plainfield:


Woulff - TK
Janqui - Jedi


Huge thanks to all of the Rebels who came out on Saturday...
as noted...
All members at both events were Nar Shaddaa Base members...


_________________

http://livefromthegalaxyfarfaraway.blogspot.com/